Window Film Selection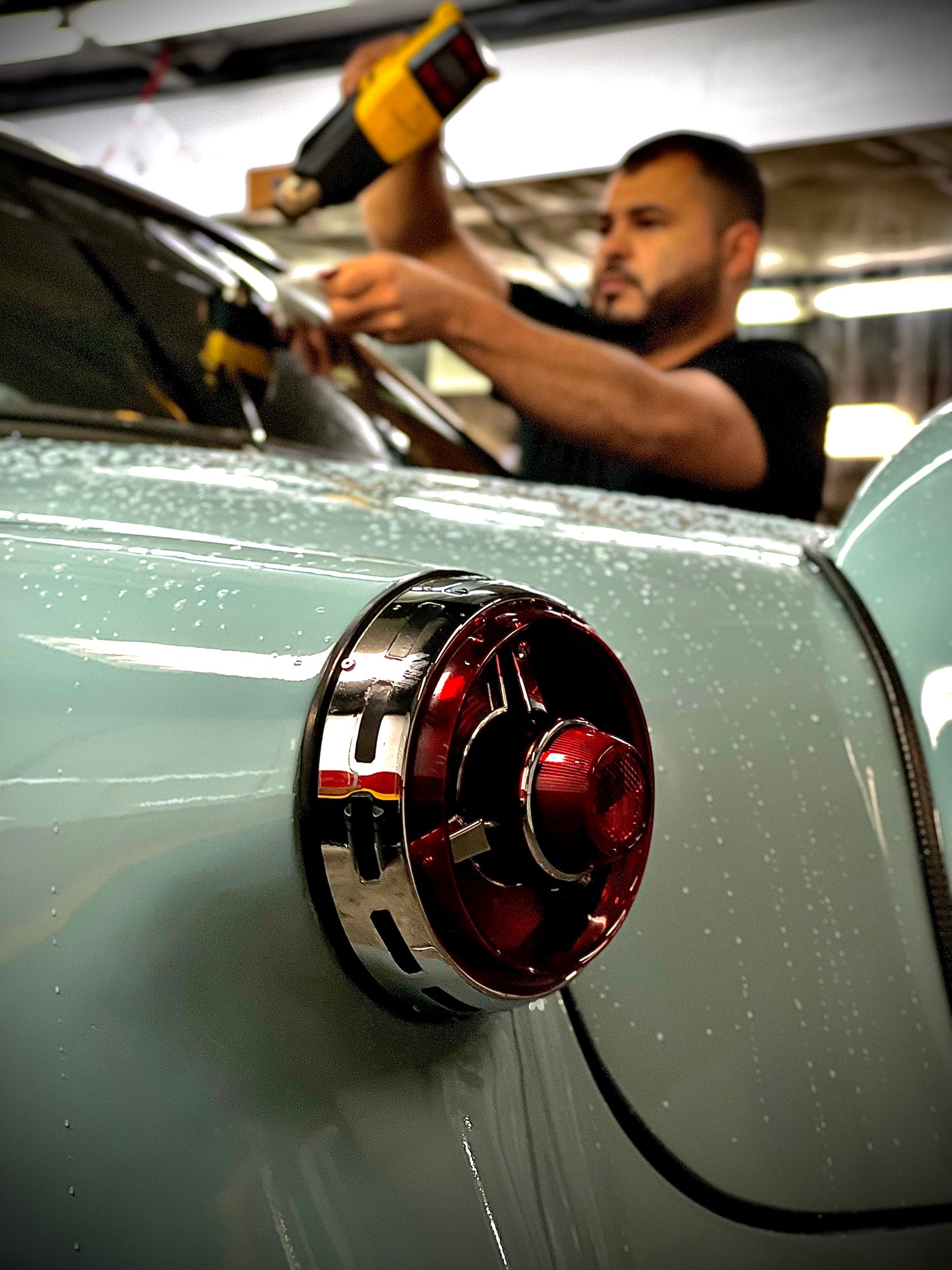 ATC LLUMAR

Tint is one of the fastest, most budget-friendly ways to transform your vehicle from factory to custom, especially when you choose affordable LLumar® ATC. It's a durable, scratch-resistant dyed window tint that can meet your personal style and preference
CTX LLUMAR

Turn your vehicle into a stylish comfort zone with CTX Ceramic Film. It tames heat, glare, and UV rays without affecting connectivity.
IRX LLUMAR

IRX transforms your vehicle inside and out with concentrated infrared heat-blocking power and deluxe, comfort-driven features.
AIR CLEAR WINDOW FILM (WINDSHIELD ONLY)

Like the look of your vehicle as-is but want to upgrade the performance of your factory auto glass? LLumar® AIR clear window film is the solution. It has the same, proven nano-ceramic construction used in premium auto tint, minus the window-darkening color.
Testimonials
Johnny D.

Great price and quality options! This team knows what they're doing and always go the extra mile to make sure you're getting something you're going to be happy with. I felt good leaving my car with them and I knew the results were going to be perfect and they were!!!

Adriana H.

Felix and his team are amazing. We bought a car that had a horrible tint job they removed it and re tinted my windows. The service was great and they got the job done in no time. I highly recommend visiting Felix and Orlando if you're looking to get your windows tinted. Definitely worth the 2 hr drive we will be bringing our other car soon.